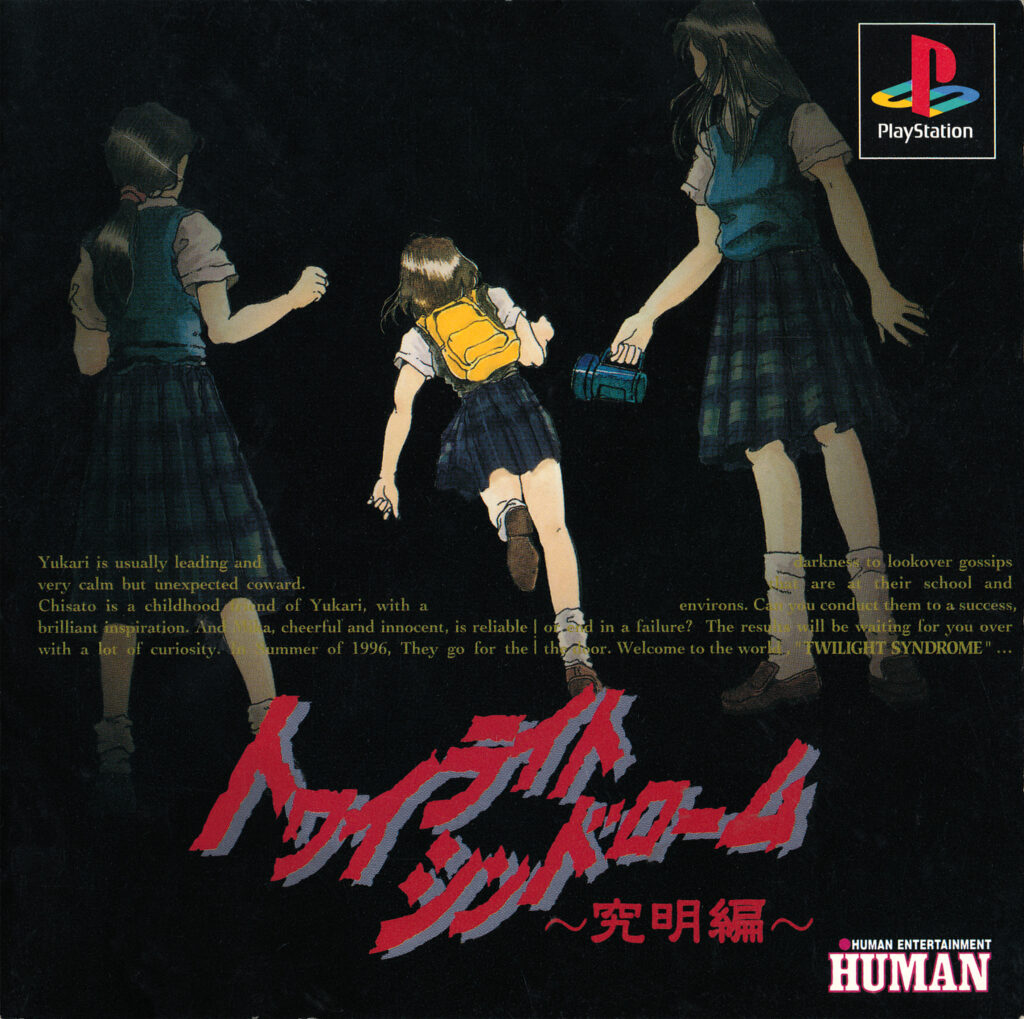 Release date: July 19th 1996
Serial number: SLPS-00405
The second half of Twilight Syndrome, featuring the rest of the scenarios: "Fifth rumor: Hinashiro Grove", "Sixth rumor: The Twilight boy", "Seventh rumor: The telephone call", "Eight rumor: the rusted pitfall", "Ninth rumor: Occult Mistery Tour" and "Tenth rumor: The Otherside Town". The final unlockable scenario, "Prank", serves as a teaser to Moonlight Syndrome. Scans were provided by BigManJapanSC.
Gallery