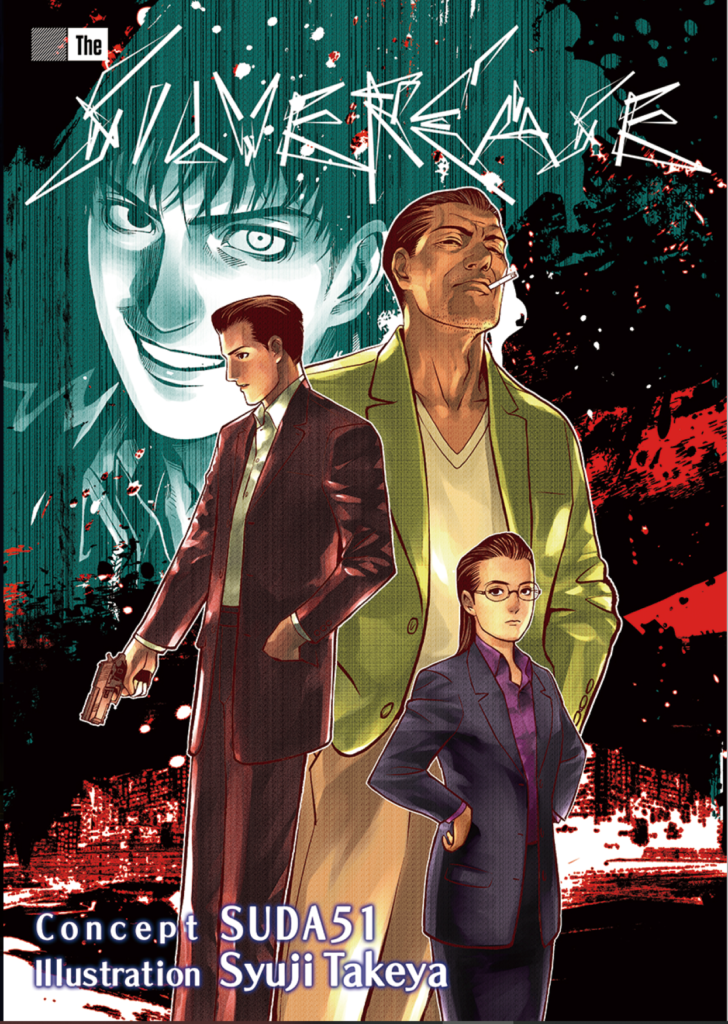 Release date: October 6th 2016
Page count: 22
This comic was released in 2016 as a companion piece for the remastered edition of The Silver Case. It serves as a bridge between the Moonlight Syndrome epilogue and the Silver Case prologue (hence "PreLunatics", Lunatics being the introductory case of TSC). It was originally bundled with the Limited Run Collector's Box and was later re-printed for the Playstation 4 and Nintendo Switch limited editions, but it is also available in digital form as DLC for the game on the Steam and GOG platforms.
Gallery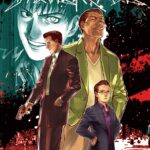 Download PDF (English)
Download PDF (Japanese)
Summary and analysis
The comic begins with a bit of foreshadowing; Having sensed Kamui's awakening, Sumio awakes from a nap and tries to get a hold of Tetsugoro, only to be informed that he already left the office and is on his way home. (The first print of The Silver #01 STRUCTURE tells us that Ryo himself is, at least in part, a manifestation of Kamui, which is reinforced by PreLunatic's splash page aligning him with Kamui Fujiwara and Sundance Shot.)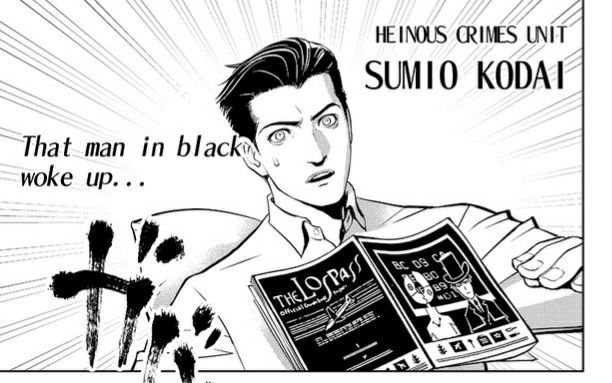 Sumio then mentions that he has a date with two monkeys.
The two monkeys would be his partners in crime, Fuyuki and Hiseki; the three of them representing the three monkeys who "see no evil", "speak no evil" and "hear no evil", due to the mutilations they endured as children.
The comic then proceeds to show the aftermath of Moonlight Syndrome's エピローグ EPILOGUE:
The context of Case #0 Lunatics implies that Ryo has been murdering women for some time, as evidenced by the victims he stashed away in the Cauliflower railroad satellite; The reader should keep in mind that the Moonlight Syndrome epilogue takes place in the same night as the Lunatics case (in 1999), two years after the bulk of the game already took place (1997). With that in mind, what is shown here might just be another day in the life of Ryo Kazan, deranged serial murderer.
This Inverse interview (Archive link) seems to indicate that Suda Goichi also thinks of Ryo Kazan as a serial murderer:
WITH REGARDS TO THE CENSORSHIP THAT WAS PLACED ON MOONLIGHT SYNDROME, WHAT CHANGED WHEN IT CAME TIME TO MAKE SILVER CASE? HOW WERE YOU ABLE TO MORE FREELY EXPLORE THAT SUBJECT MATTER?
Well, The Silver Case is about chasing a serial killer, trying to catch him. But for Moonlight Syndrome, the main character is actually just a psychopath. And one of the main problems he was cutting people's heads off, exactly what happened with the Sakakibara murders, so there were a lot of things that were just too close to real life. That's why we weren't able to make it the way they wanted to. We didn't have that problem with Silver Case.

Source.
The head in Ryo's hand might not even be Mika's or Kyoko's, but just one of his victim's, mutilated in a way reminiscent of his sister's death.
It's interesting to note that Ryo's serial murders were labelled as "PreLunatics" on The Silver Case's official timeline, even as far back as 1999.
The comic then moves on to the Lunatics case proper, mostly following the same script as the game's. Here's a couple of things worth pointing out: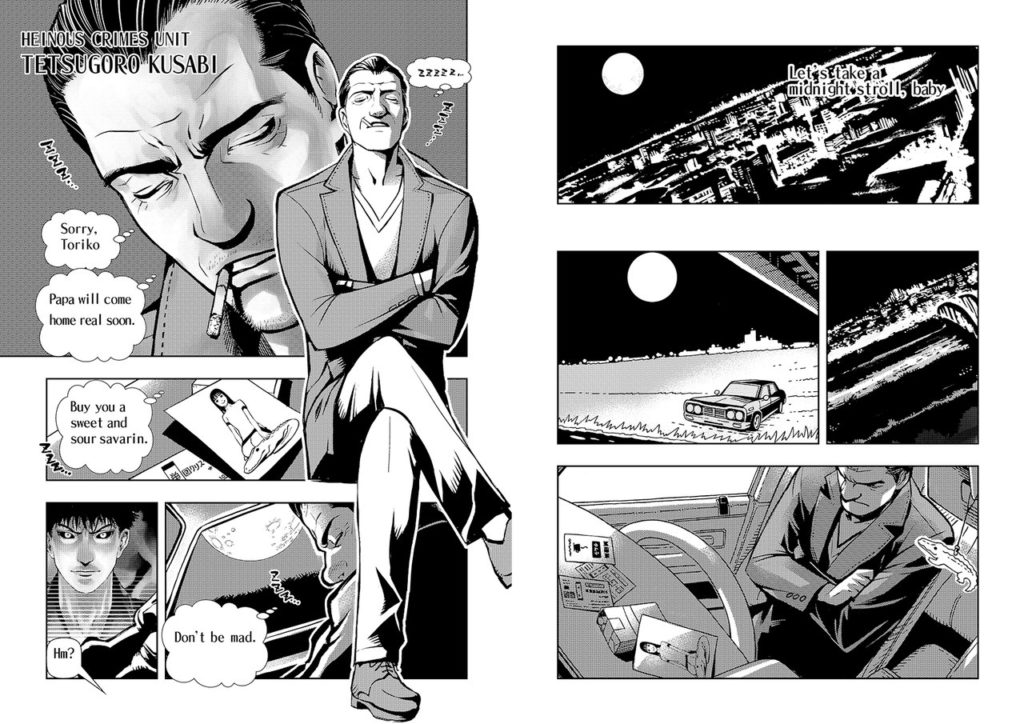 These pages contain a couple more Flower, Sun and Rain Easter eggs. Tetsugoro is looking at a picture of his daughter, Toriko Kusabi, and her pet crocodile Christina, who appear in the aforementioned game. He also appears to have a Christina toy hanging from his rear view mirror.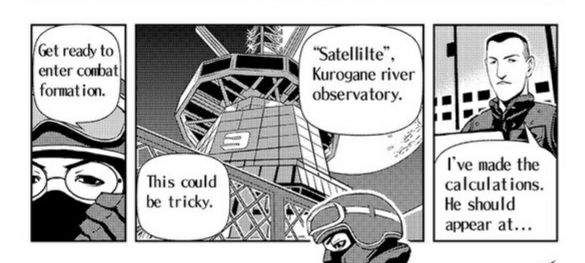 In this panel, the Cauliflower Railroad Satellite (misspelled as "Satellilte") is said to be near Kurogane river; such a river does not exist in the real world nor is it mentioned in the game. Could it be a reference to the Kurogane Kingdom in the Kurayami Dance manga, a part of the cross promotion going on between said manga and The Silver Case re-release?