Release date: October 10th 2006
Composer: Masafumi Takada
Arrangers: Sugiyama 303, Die Trax, Kohei & His Computer Band, MARU, Ryuji Nishida, Kayou Ihara, Shinya Tanaka, Taku Yoshioka, Itoh-Kun
Catalog number: GHMR-006
A collection of remixes of tracks from #01 STRUCTURE; It was meant to be part of a set of three CDs to be released in 2006 to coincide with the original release of The 25th Ward. However, the third entry, #03 RESTRUCTURE, never saw the light of day.
Its title, "Destructor", is in reference to Kamui Uehara, who threatens to destroy the "structure" of the 24th Ward. At the same time, it's meant as a double entendre meant to juxtapose it to #01 STRUCTURE, where the "structure" of Takdas' music will be "destroyed" by several other artists.
The booklet includes a map of the state of Kanto. In the world of The Silver Case, Kanto is a separate, independent nation from the rest of Japan, which encompasses the 24th Ward. The text "Mikumo 1979" is also featured, implying that the tragedy of Mikumo-77 actually began with 24th Ward renovation project (1979 being the year when it began).
Gallery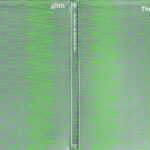 Track list