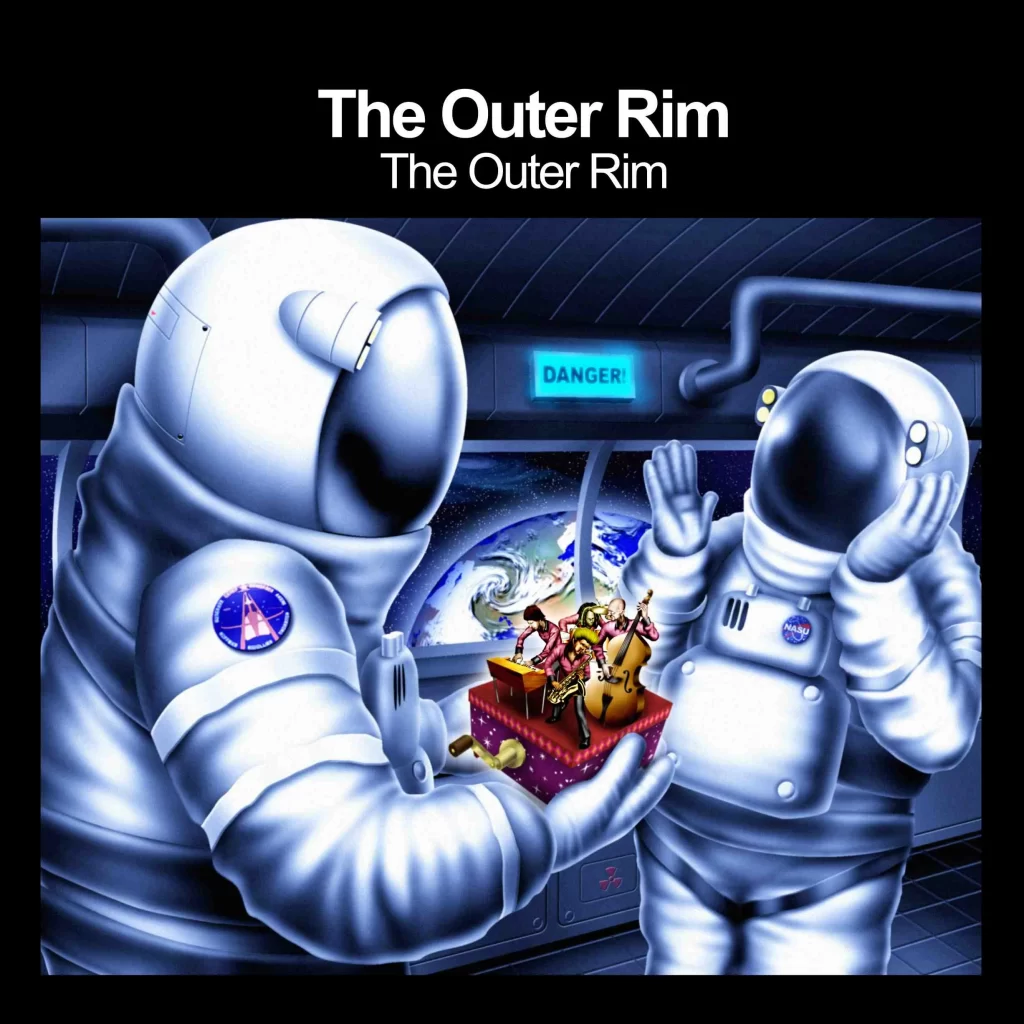 Catalog number: XQEF-1001
Release date: May 8th, 2008
Art scans (Archive)
The Outer Rim is a music CD produced by the band of the same name.
What makes it relevant to this website is the fact that, aside from one of the tracks included being a remix from a NMH track, Robin Atkin Downes and Paula Tiso, the voices of Travis Touchdown and Sylvia Christel, reprised their roles in this CD to portray a short vignette in which Travis and Sylvia, now married and immortal, live out their lives on the moon.
It should be noted that the canonicity of this side story is questionable to say the least, especially considering that I can't seem to find any evidence whether or not Suda was consulted on it.
Track list:
01 – N.M.H. The Outer Rim Remix
02 – The Instant
03 – A False Sense Of…
04 – Stranger
05 – IYOGIN
06 – Sanctuary
07 – Coleman's Cliff
08 – Where Are You
09 – In Peace