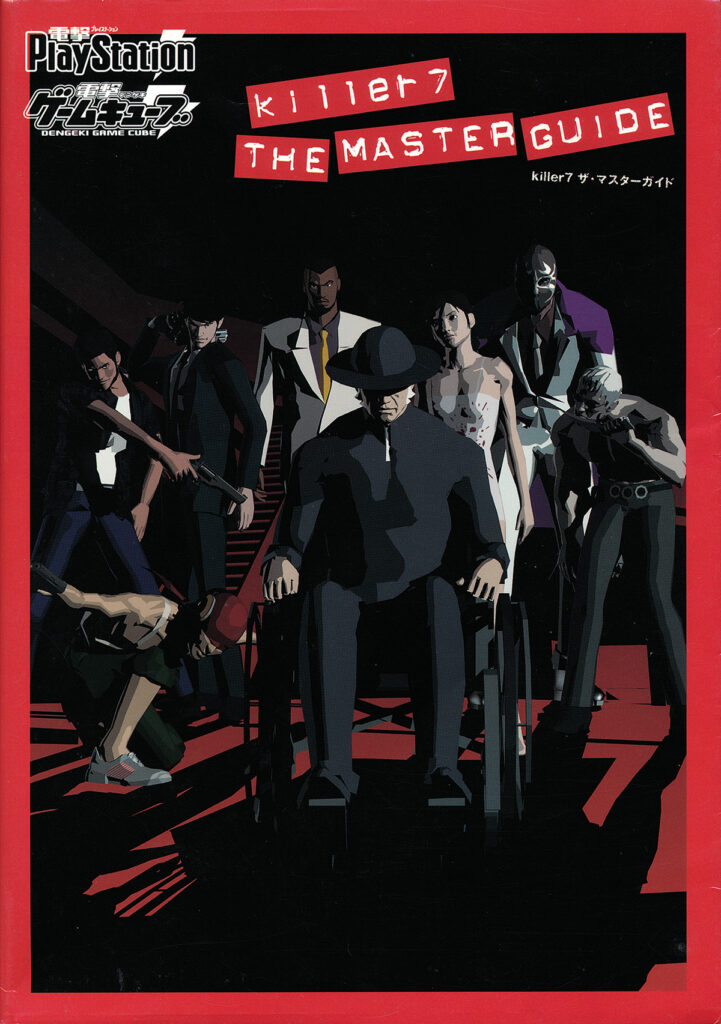 Release Date: June 30th, 2005
Page count: 127
ISBN: 978-4840231138
The first guidebook released for killer7. Its first chapter contains a general overview of the game's system. The second chapter is dedicated to character profiles, which were partially translated in the later Bradygames guide. The third one is comprised of breakdowns for each of the game's seven scenarios, complete with maps and puzzle solutions, while the fourth chapter contains a list of all Heaven Smiles the player faces through the game, which were also partially translated for the Bradygames guide. Its final chapter, labeled as "EXTRA", is a collection of comments by Suda51 about the world and characters of killer7 compiled from various issues of Dengeki Playstation.
Scans were provided by BigManJapanSC.
Gallery