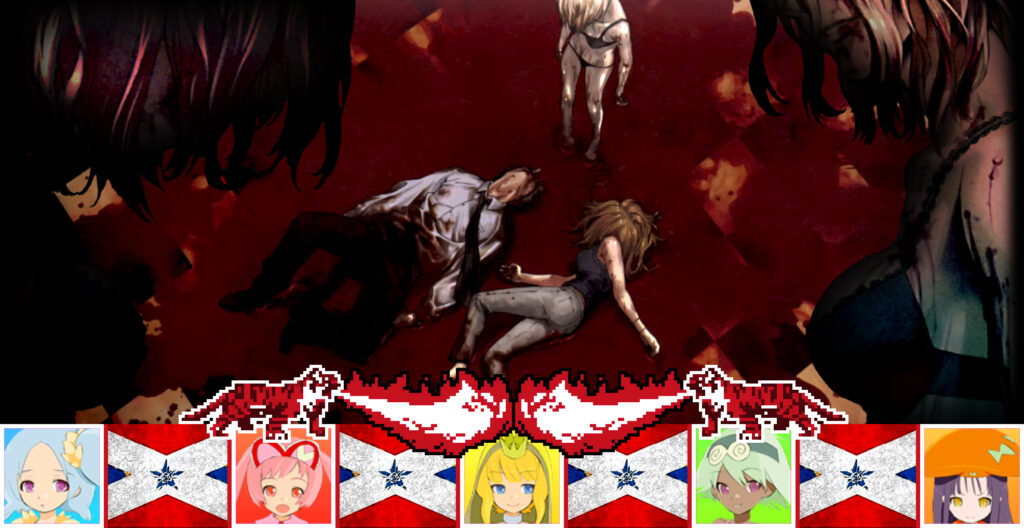 • Wii Japanese art scans (Archive)
• Wii Russian art scans (Archive)
No More Heroes is a hack and slash action game originally released on the Wii console in December 2007. This version of the game was later re-released on Nintendo Switch and PC in 2020.
The game was also remade from the ground up for the Playstation 3 and Xbox 360 consoles under the title of Heroes' Paradise in 2010, with a brand-new Japanese audio track and HD graphics.


No More Heroes eventually spun off into its own series with No More Heroes 2: Desperate Struggle being released on Wii consoles in January 2010 (With a Switch and PC re-release in 2020), Travis Strikes Again being released on Switch with a subsequent Playstation 4 and PC port during 2019, and No More Heroes III being released on Nintendo Switch consoles in 2021 and later ported to Playstation 5 and PC in 2022.
I'm not gonna cover these games in detail, though you can read about them in the OTHER GHM section if you're so inclined.