Release date: June 9th, 2005
Serial number: CAP-05083
Two variations exist for this promotional DVD; the Japanese version was bundled with the game itself as a pre-order bonus, the nature of the North American version remains unknown.
Both versions contain a remix by I.S.O. with visuals by Morrow, the Japanese version also includes three more trailers for the game, respectively labeled as 2004 TGS ver., 2004 WINTER ver. and 2005 SPRING ver.
Scans were provided by BigManJapanSC.
Gallery (Japan)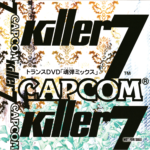 Download | Archive | Archive 2
Gallery (USA)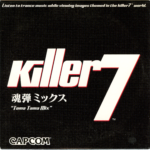 Contents