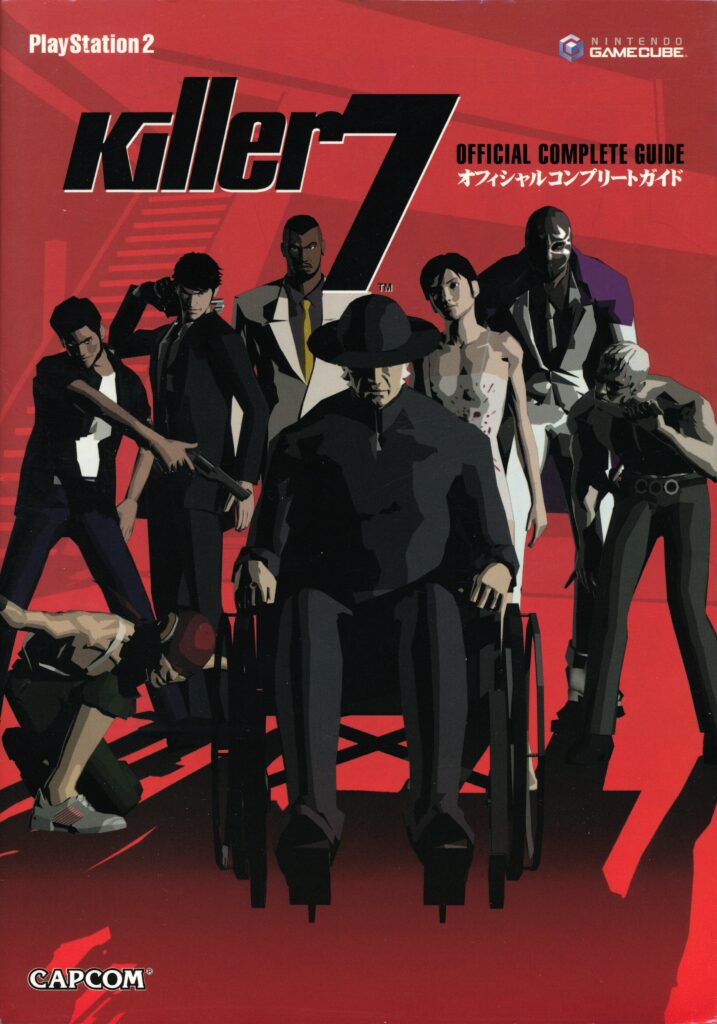 Release Date: July 12th, 2005
Page count: 190
ISBN: 978-4906582822
The second Japanese guidebook released for killer7. Its first chapter is dedicated to an explanation of the game's systems, while the second one contains profiles for the game's cast of characters. The bulk of the book is occupied by its third segment, "Targets", a detailed walkthrough for the game's seven missions comprehensive of tips for the unlockable difficulties.
Lastly, the book contains a fourth segment labeled as "Database", which is a collection of enemy profiles, transcripts of the monologues from the various Remnant Psyches, the pigeon letters and Holbert's tapes, plus a Q&A with producer Hiroyuki Kobayashi.
Scans were provided by BigManJapanSC.
Gallery