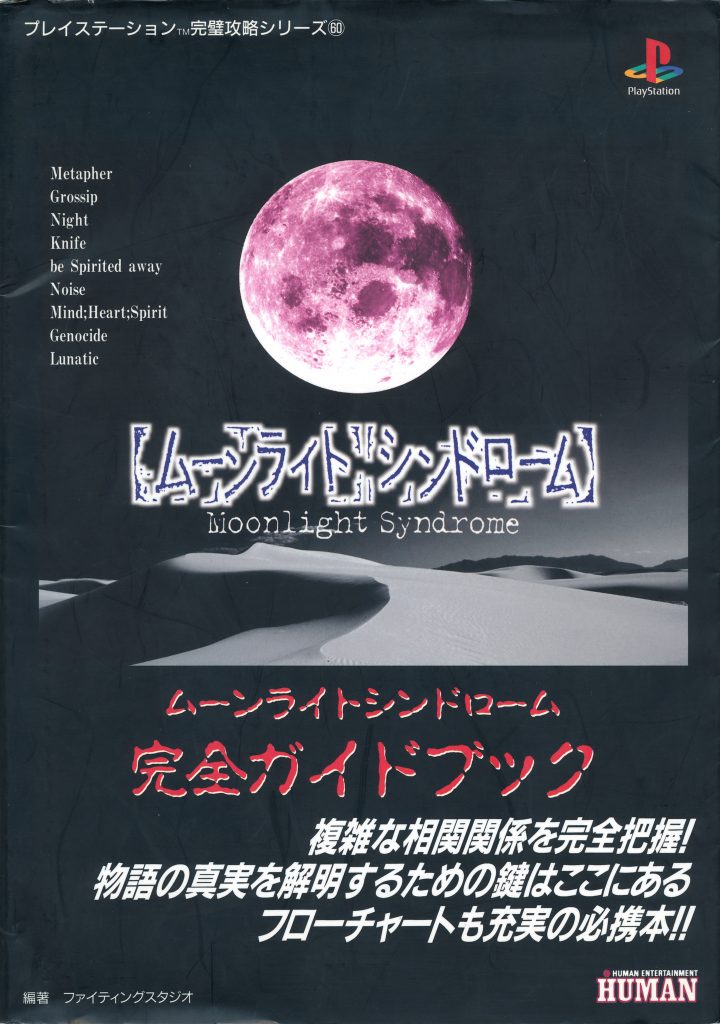 Release Date: November 11th 1997
Page count: 79
ISBN: 978-4575160765
The book's introductory chapter features a basic overview of the game's system, biographical blurbs for the main and side characters, a character relationship chart, an explanation of the setting of Hinashiro and a map for Hinashiro high-school.
The main body of the book is dedicated to a summary of the ten scenarios accompanied by screenshots.
Afterwards, there's a flowchart which details all the alternative and optional conversation paths in the game.
Lastly, the book features a Q&A with director Suda Goichi.
Scans were provided by BigManJapanSC.
Gallery