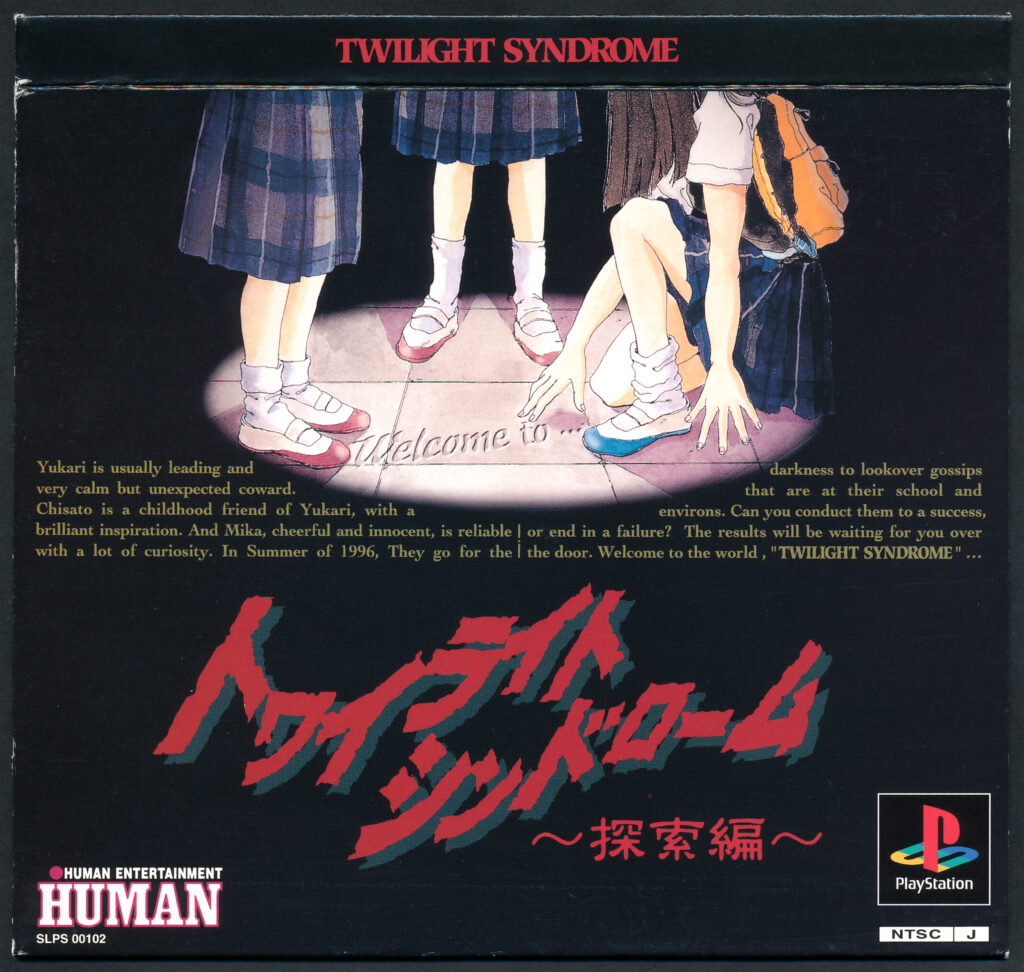 Release date: March 1st 1996
Serial number: SLPS-00102
The first half of Twilight Syndrome, featuring the first five scenarios: "The original rumor", "First rumor: Spirit photo park", "Second Rumor: MF in the Music Room", "Third Rumor: The Last Train" and "Fourth Rumor: The seven mysteries of Hinashiro High". The final scenario, "One More Rumor", serves as the introduction to the first scenario of Investigation Chapter, bridging the two parts of the game together. Scans were provided by BigManJapanSC.
Gallery