The Art of Grasshopper Manufacture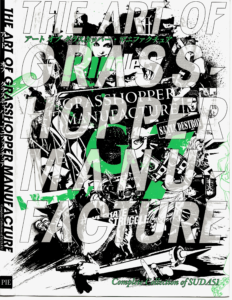 Release Date: May 19th, 2015
Page number: 224 pages
ISBN: 978-4756245861
This is an artbook dedicated to all the works of Grasshopper Manufacture, starting from The Silver Case and going all the way to Let it Die.
It includes several background details relating to many GHM games, however only some of the various captions have been translated into english.
This book is still in print and you can purchase it on Amazon Japan.