Prequel Comic "PreLunatics"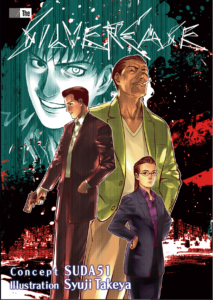 This comic was released in 2016 as a companion piece for the remastered edition of The Silver Case. It serves as a bridge between the Moonlight Syndrome epilogue, and the Silver Case prologue (hence "prelunatics").
While a phisical copy of this comic was included in both the PC & the PS4 limited edition boxes, a digital copy can be purchased on Steam and on GOG as DLC for the game.