LOSPASS island is the finest resort on earth where you can forget about time.
Daigo Natsume: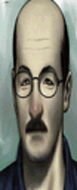 " Have you ever
heard the expression?
Flower, sun, and rain' the answer is in Kamui."
CASE #:1 DECOY
SILVER CASE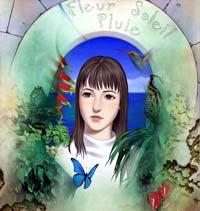 I had a random thought, could Toriko be Catherine? Mondo thanks his briefcase for its love during the last jack-in. Although we do see her after Mondo completes each day, for all we know she might've come into contact with the guests before he reached them.
Toriko seems very adamant on keeping Mondo safe, and oddly gets along with most of the people she meets. Then she disappears after making that deal with Shot in sparing Mondo, but she lets the man shoot him anyway. I bet Shot knows about the stock bodies in Eleki Island, so he could just go and get rid of Mondo's copies and be done with it.
Toriko must've bargained with Shot in sparing the bodies since that's how they'll keep Mondo's memories intact. She was buying time for Mondo to figure things out on Lospass. Straight after being shot off the roof, the brainwashing on Mondo began unravelling as we see pieces of the aggressive, apathetic, and sardonic aspects of his original personality as Kodai. So
Tetsugoro in the end wasn't looking for Toriko, he was looking for the Sumio Kodai in Mondo. Ugh, I really need to play the Silver Case. - axl99
Who founded the Kamui
Mass Production plan?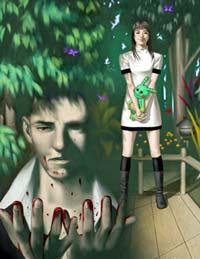 The following pages contain countless speculation that originated from forum posts at
K7 SIN.