It depends. Tekken's tourney scene (when you ignore the Koreans who are the exact stereotype that you described.) are generally the same old gangsta types that you used to see in arcades. I had an argument but then I recalled about the Korean scene who completely dominate Tekken, and can pinpoint overanalyze every single frame in a split second as though they were androids.
That's one of the reasons I don't participate much in games mechanics discussions. I actually think "mechanics" are fascinating, but I just get pissed off when it devolves into "overanlyzing every single frame in a split second as though they were androids" type shit. Because it's then it's just autistic STEMbrain programming shit, it's fucking boring.
I'm actually not familiar with that. I only ever see Nintendo commercials which generally either try to show a whole family playing together or a huge ass group of friends kicking each others' ass in Nintendo online games like Smash, Mario Kart or SPlatoon.
I remember seeing cringy ass Soyny commercials though where it has random dudes portraying themselves as game characters or some shit and then there's this big ass lie plastered on screen called "For the Players!"

Everything Soyny does is pretentious as fuck. 'STATE of Play' The fuck is that supposed to mean? At least I know what I'm getting with a NintendoDirect. I'm getting info about new Nintendo garbage, directly from Nintendo.
Sony's basically a middle aged man trying relive his youth (PS2), that doesn't remember how to be cool. They try to pull artsy shit but they haven't been able to do it right since the PSP era. Nintendo's pretty much stuck with their Wii style advertising (minus the '00s gimmicky "Wii would like to play" stuff) of family orientation, which I think was a return to their Famicom style because from NES to Gamecube they did try to seem "cool".
I'm sorta conflating a lot of things, in general I'm just sad everything sucks so much.
The people who used to be into games back then, are still the same exact people you'd see at strip clubs or bars. I got into video gaming big time from my older brother, who's a 6' 250 muscle bound version of me, and that dude was in a Death Metal band. He's the same guy who also got me into comics, D&D and all sorts of nerd shit. Metal heads were like the subculture that existed before Skaters, and they were often associated with the occult. (He was a Satanist, I mean duh, He plays D&D, LOL!
That's what I meant by "thugs, freaks and artists", as you said, "Back then, gaming was viewed as degenerate.". Your brother sounds like a more extreme version of the same people I associated with all that stuff, when I saw people reading comics as a kid Spawn was #1 in America so it was all leather clad metalheads that looked like they were coming from or going to a Slayer show. Gaming was cool when it wasn't cool, same for comics, D&D and everything else.
My point was that while gaming was viewed as "degenerate" it was populated by cool people who actually did shit, now it's the same as anything else a part of the great pop-cultural beast.
Sega made bank when they marketed the Genesis towards 'Rebels' or 'cool kids' and that's how much of early 90s gaming culture came off. It used to exist side by side with the VHS Anime trading community, which generally only focused on stuff like Ninja Scroll, Overfiend, and all sorts of 'metal' anime. Yes muh bro got me into that too. Every nerdy thing I do, was coz I had badass Metalhead bro who'd give me his old comics, games, movies & what not.
Yeah, it was cool. Because gaming was targeting people who actually did shit. That's my complaint about the genrefiction of gaming (and pop culture in general) is that it now targets no-life retards, though even that was done better in the past because a lot of Japanese games designed for NEETs were good. It's more that "no-lifers" have become a hydra-
In Le Current Decade, gaming is viewed as inclusive, For Everybody. (Except White bois LOL.) The irony is that they're still using those same artist freaks who in Le Current Decade have become trannies, to push forth this message of inclusivity.
It's so fuckin' horrible because it's the largest effort to homogenize shit I've ever seen. It's why I'd just opt out of everything, let the fags take over and roll around in their shit, they're the tastemakers now.
If I ever feel like remaking my consumerism thread I'm retitling it "Nerdgeoise Holocaust".
In shit like Call of Duty, (It don't matter which. Although in my specific example it was Blops, Blops 2 & World at War.) I regluarly had matches with the goofiest sounding kids on mics cussing everyone out and calling them racial slurs and it was hilarious as fuck coz I'm like who the fuck taught these fucking brats these fucking words? LOL!
They basically teach each other, a dreaded N-word osmosis passed from squeaker to squeaker.. a tradition of sorts.
At 14 your bitchass was prob already 6'3, LOL! During the 1 year I attended highschool in Japan, I knew this Dutch kid (Actually our whole family was friends with their family.) who was 6'6 in the 9th Grade.
I forget how tall I was. My height developed by not stopping, I wasn't tall as a child, but once I was a teenager all my friends peaked at manlet status and I flew all the way up to maximum lanklet.
That Xbox scene you described have migrated over to PS4, coz it's still the same, but there's a lot more girl gamers now, and holy fuck some of them can shoot. I def know most of them were former Xbox players coz the PS3 online scene was nothing at all like that. The PS3 online scene, it was bland. Even the Nintendo Switch online scene is far more interesting, coz even though Jewtendo bans or prevents us from doing the same psychopathic bullying shit that we did on PS4, what happens is that on the Switch we come up with our own ways to recreate tea bagging & the like so it's still insulting & funny as fuck.
Yeah, I remember PS3 being sorta weird, it was pretty limited. Sony didn't have a well developed online platform yet, Microsoft was king of console online since the original Xbox because they understood how to make it work and make it fun before anyone else.
That sounds like a normal take from someone who isn't in the Nintendo bubble. I thought the same too, until I took the plunge last Summer during the PS4 game drought (that the PS4 is still in

)

Switch has full blown porn games with real life big titty Jap whores, and all sorts of weird shit that you'd normally only find on Steam (due to sexual or explicit content.) but it's released on Switch uncensored.
More of a reason to get a Switch, I've wanted it since day 1 but I'm always too lazy until there's an exclusive that I
really
want that pushes me over the edge.
Stuff like Xenoblade is definitely not for the family, and most of the other Non-Zelda, Non-Mario, Non-Pokemon games aren't family friendly either. That's just what they're most known for and makes the most money.
Nintendo gets mogged as the kiddie system but they have always had a lot of graphic shit, they just usually don't put it front and center of their marketing.
The release on Steam proved to most people that it actually is a good game. (Which I've been saying ever since the 1st day of its release.)
Oh cool, I'm glad that got put on Steam. You were talking that game up a lot and I thought it looked great, definitely didn't deserve to be reivewbombed. The development of Steam being a games archive is great, I hope people keep porting weird or failed games to Steam to protect them.
You even brought up that one weird Jap game that Nintendo is funding a sequel to. I sure can't imagine Soyny or Microshit doing the same. The only reason why Soyny funded the marketing for Yakuza 5 is coz Yakuza falls into the 'artgame' genre that Sony loves to push so much.
The problem is Sony just funds whatever seems like "art" that's easily available. During the PS2 era when good art was plentiful this tactic worked wonders and they funded a tremendous amount of good art and good games, but currently it works like shit because bad art is everywhere so they're funding hacks and bad games. If they had any process to this they'd be supporting people like Swery, or really most Japanese devs. Kamiya denied being called an "artist" but he has more artistic capacity than any of the westerners who proudly call themselves artists while making trash

.
I fail to see how Nintendo Switch isn't counterculture when it's doing practically everything completely different from how Sony & Microchip does it, and they're succeeding.
They found the perfect niche, they're the Apple Macbook of video games. An apt comparison coz they're both overpriced pieces of shits, but the audience who buys into it are completely won over by the high quality of the experience & the games.
That's a good argument. I guess reassessing what I'm saying, I'm defining counter-culturalism as something which causes cultural change. Nintendo is doing everything you're saying which is supporting good and interesting games, however, they aren't changing the direction. I think what I'm waiting for is something like "the alt-right of videogames" where we get a barrage of news headlines about how "right wing incel terrorists have taken over the gaming industry", I primarily associate counter-culture with anarchy and disturbance.
How do you make it without getting instant-banned?

That's been my problem since at least 2014 and is also one of the main reasons that I don't ever go by certain screen names anymore. I get instant banned. I can't do nothing about that. I would first have to make an official non-indie gaming company to step in, but fuck that. I can see myself running a modeling agency or a music talent agency. I don't see myself going full corporate with gaming, but you have to go that route since you're not allowed to enter the indie scene unless you have the approval of the Tranny-brigade.
I know, I've thought about all of this because I want to make games too and I know I'll have people try to ruin my life the second I open my mouth lol.
But, there are dissidents that make money. Sam Hyde makes money and he puts everything behind a paywall, but he got there putting out free shit for years.
I think the route I'd take would be something similar to PuppetCombo -
https://puppetcombo.com/
which is essentially the Itch.io model where you kind of run it like an old deviantART account and just constantly post unfinished stuff, then anytime you actually finish something you sell it for a couple bucks while you gradually build up a portfolio (and product line).
Damn right. You've just described Tomonobu Itagaki's entire gaming catalog, lol.
But what's fucked up is I'm describing most shit- Rockstar, old Suda, fighting games, FPS, shit even racers.. I'm basically just describing gaming from the '80s up until the 2010's. Really sucks too because when filth was the dominant style it actually pushed cutesy games to do interesting stuff shit like Katamari, Animal Crossing (a game where you start out in debt,
that's
realism) never could've existed without having something to oppose and stand out against.
Late-stage Communism is actually the end-goal. You know what happens in late-stage Communism? Everyone eats each other coz they don't have any money or food to eat so they resort to eating other humans & family just to survive. That's what happened in Mao China. Most of the world elites want a similar situation in the West (a compliant populace who are too powerless to rise up.) which is why they're trying to head us towards communism, under the guise of social-democracy. (that only pampered idiots from the West believe in.)
Do you honestly think that she's going to tell your friend what her exact intents are if he's not even connected with her or her groups?
Oh, no no I wasn't saying she isn't part of the pedophile Satanist cabal, I know she is. IIRC my friend's exact quote was something like "even if she was a cannibal pedophile she'd be doing it to impress a bunch of rich losers". What he was telling me was that she's a pretentious hack, and that despite the absurd levels of power and money she wields hasn't bought her taste.
https://www.li-ma.nl/lima/catalogue/art ... -epic/9603
He'd also told me about this piece, which he described as "pathological hatred of Europeans", which I agree with since it's a giant humiliation fetish billed as "high art" (a extremely common theme in high art, especially from Jews).
My point was never that she's not a demon, just that most of these elite types are fucking losers

and even the most grotesque cultural power doesn't make them not losers.
Ya know I really think the whole tranny thing is just a money laundering scheme. Hilarious how the common-populace fall for it and treat it like a religion.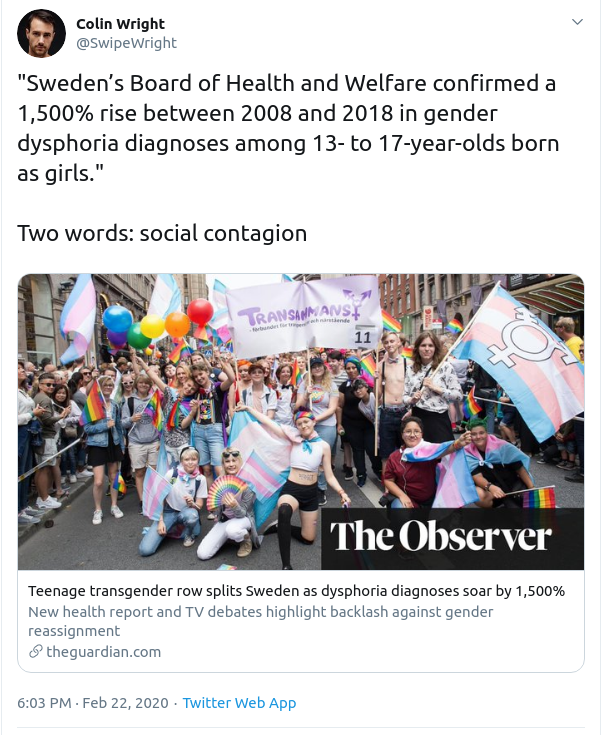 It's everything anyone suggests it is, NWO, money laundering..
I often ponder what it's like to be a World elite, and how they come up with this stupid bullshit.
They're probably laughing and placing bets to see just how stupid the masses actually are coz this tranny shit sure seems random as fuck, but apparently it was always in the play books.
To connect it back to the subject of humiliation: