Moderator: Xed51
Weird track from KoF '96. "Protector (Demo 1)"
Sounds like somthing from Chrono Trigger, but more surreal.
wow.. we're sky high.. that shark we just jumped over is tiny.. we're so high right now (c)
---
I fucking love this song from Monster Hunter. I can't stop listening to it, it's so serene & relaxing.
I can't believe some people want to hear the Kamura theme without vocals. The vocals are what make it godly you dumb motherfuckers. Without the vocals, it's just some generic ass stereotypical jap tune that you from everything that has a japanese theme to it.
Kinda reminds me of that one Jap R&B singer that the Power Ranger Buckethead dude & I are obsessed with, Tsubaki.
Poor Tsubaki, she's getting dislikes now coz of me. I don't mind when people hate on me, but don't hate on her mang!
A lot of retards on the net really hate how opinionated I am, since I'm not some pussy who just goes along with the American narrative. Shit I saw on gamefaqs, a poll that asked how well aware you are of the news. About 80% said that they're aware of local & foreign politics.
https://gamefaqs.gamespot.com/boards/13 ... y/79376616
MY ASS! Americans don't know shit! Everything they believe is a North Korean style lie! Even the North Koreans are fucking laughing at how retarded the USA is, you have idiots like Jason Momoa bragging about how Kamala Harris is a Black Indian, and I'm like.
WHAT THE FUCK DOES THAT HAVE TO DO WITH HER POLICIES? She's the most corrupt & authoritarian shithead that you voted into a high position. (She's like Colin Powell 2.0, the DNC version.) She's put more Black people behind bars than Rudy Giuliuani & Biden himself. Everrything that Tulsi Gabbard said about Kamala is true, but the average American is that fucking dumb.
Not to get political but, it's hard not to when Americans themselves think that they're aware of world news.
BTW, wow this song was linked to my Tsubaki track.
I love this girl's singing too.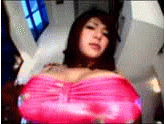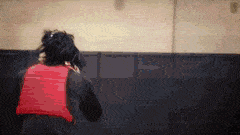 Va11 Hall-a Faggot:
He's such a Chad. I bet he fucks an Asian bitch every night.
CapN Jack:
Who the fuk These moFuggaz?

---
The entire Ace Attorney jazz soundtrack is amazing, here's my fav from it
---
I need some help finding a song. It's the one that starts at 6:42. I'm pretty sure it's from a Musou game.
---
---