NOTE: Trivia page is still on hiatus. K7 pays tribute & homage to an almost endless amount of pop culture references
from both sides of the globe. (Mainly United States & Japan.)
It would take about a week or two just to list them all, and suffice to say I just don't feel like taking the time to work on it for the time being.



Directors that share a similar writing style to Suda51
Left:David Lynch Middle:Quentin Tarantino Right:Takashi Miike (Me-kay)

David Lynch:

Quentin Tarantino:

Takashi Miike:

Dan looks remarkably similar to Tak Sakuguchi from Ryuhei Kitamura's "Versus".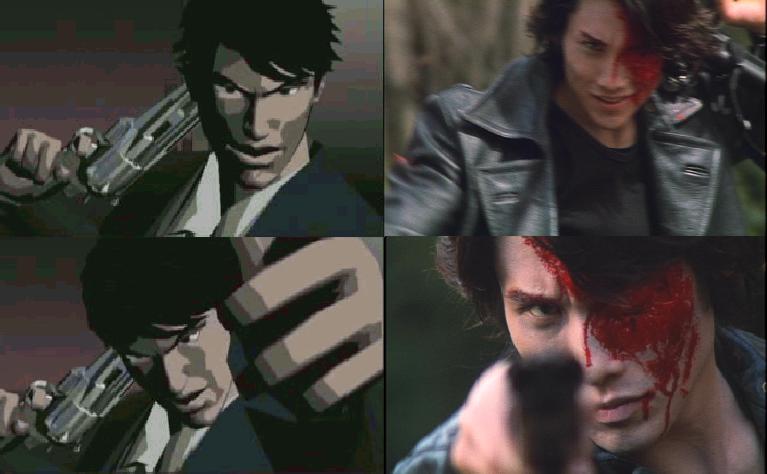 Notice the similar brash posture full of arrogance, and the stylish chic way they hold they're firearms.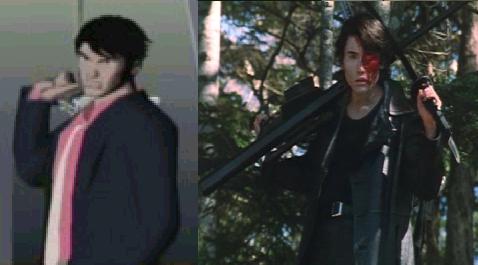 Left: Dan & his customized revolver. Right: Tak and posing with his customized katana, and armor piercing rifle. (Same weapon as Harman Smith.)

Dan & Tak both look & act like they were pulled straight out of an anime.
Not to mention that both badasses have a comparable facial structure & hair style. (Dan's hair is just shorter.)
They also bring the term badass & cool to a higher elevated plateau, which is unattainable by lesser beings.
Check out the Versus mpeg in the downloads section to get the gist of why I feel Dan & Tak are the spitting image of each other.

Curtis Blackburn



Left: Curtis Right: Kakihara from Takashi Miike's "Ichi the Killer"

Both are eccentric violent sociopaths.
Kakihara is sexually motivated by his lust for self mutilation. (Masochist)
Curtis Blackburn a killer with a pedophile fetish.
Well to be honest he's pretty generic for a psycho killer at least when compared to Kakihara.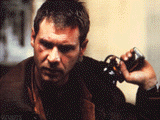 I have no idea what movie this from, but the stance sure looks familiar. (Dan Smith)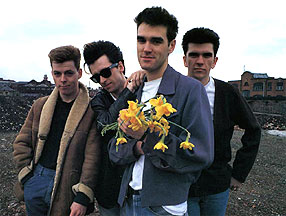 The Smiths: An 80's pop group from Manchester. The pigeon letters in Killer 7 were each named after a song from The Smiths.

.

Coming SooN

More Sentai, Anime, Movie, Music, T.V., commercial, etc. references