Shinji Kotobiki says: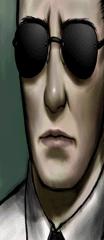 ......................
Assassin: Uehara, Kamui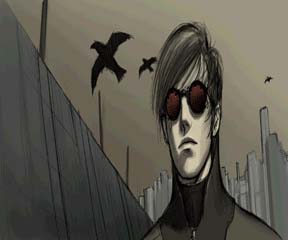 1979/3 TRO/CCO union executive murders that occurred 20 years ago. The mastermind is Kamui Uehara. Ten executives were murdered, and because the exec was an uwayaku kokumin, the incident was later classified as the, "Silver Case ".
Kamui was apprehended & detained by Tetsugoro Kusabi, a detective of the Kyoka 24 ward Felonious. It is feared that the "Silver Case" incident would lead to paranoia & pandemonium by the media and, in general, the Silver case is not made public.
Note:
It's later revealed that this is Fujiwara Kamui.

An assassin who died during the Silver Case murders.
Left: Uehara Kamui




Right: Some random bitch he killed (Not Ayame Shimohara)