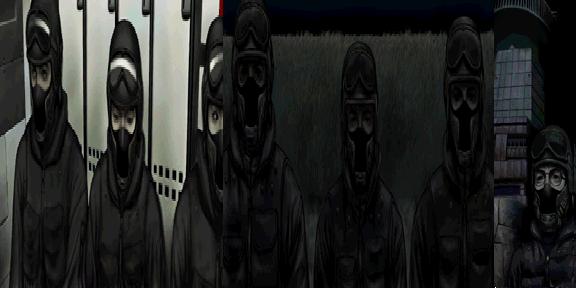 The assailant escapes.
Kusabi instantly reported to Kyokca 24 police
. The armed man was reported to have seeked asylum at the abandoned facility "Cauliflower".
The Re
public peace force sends out their troops to apprehend the would be killer.
1999/1 CASE #0: Lunatics
The tension starts with the first mobilization inside the cauliflower.
Three members of the Republic Peace Forces arrive at the scene of the crime.
They are Inomata, Kenji Sakamoto & Akira.
Akira & Sakamoto venture deeper into the facility
As they attempt to locate the criminal.
On the way, Akira trembles with fear upon discovering a mutilated corpse of a dying woman, who franticly screamed...
"Taskete taskete taskete taskete taskete taskete taskete x4"
(HELP Help help help help help help help help help x4)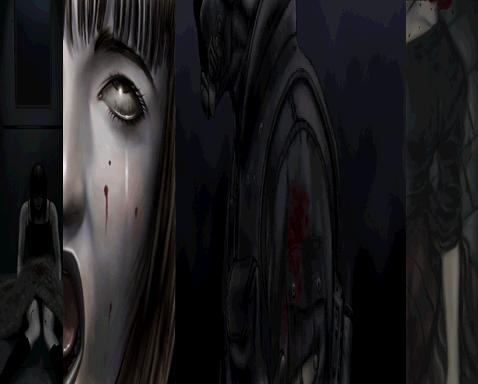 Akira & Kenji proceeded onward only to be greeted by more grisly murders.
The duo managed to only procure one survivor. A lone woman who was stranded at the rooftop of Cauliflower
The woman was caught in an extreme state of confusion. Kenji Sakamoto courteously volunteered to protect her.
While leaving it up to Akira to pursue the suspect.