Coburn Elementary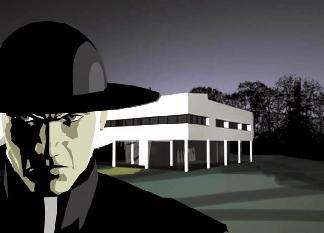 Travis: "Don't raise your voice, man! Nobody knows who could be listening. Twenty-four people. That's how many electors have been assigned to this state. Ten percent of the total vote. Hey, that makes it the key state! Now, wouldn't that be a nice place to control? The lord of this state is the lord of the land.
But who must you sweeten to gain this fair prize? It'll take a mountain of money. But for whom to write the check? You must know by now, right, so just tell me straight up?"
I'll let you in on a little known secret that is only known to those who have access to above top secret clearance.
It is believed that the general area where Coburn Elementary is located is where the presidential elections originate.
The first president of the US was the principal of this school.
We are taught that, we the people of North America have the ability & freedom to decide who becomes president of the United States.
The reality is that the presidents next in line to lead are already predetermined before the voting process even began.
Presidential elections are a charade.
A public show that has been orchestrated to create the illusion of a government composed by the general populace.
In other words voting elections are rigged from the start.

The principal of Coburn is also the education secretary.
Before votes are made final, the ministry of education performs a recount.
The decision of who becomes the president of the United States is dependant on how the education secretary counts the votes.
In a way the Education Secretary is the most powerful man in the country.

There's is one more detail that I feel you should know about...
Coburn Elementary is an institution controlled by a foreign government, Japan.
Coburn Elementary subtly teaches it's students under Japanese nationalistic ideals.
They are trained to be elite government agents.
Graduates become high positioned politicians of the United States,
and a few are recruited to be Yakumo party members.
Those who become a new Yakumo recruit are selected to infiltrate the United States government to give Japan the upper hand in information warfare.
Emir Parkreiner is a product of the Yakumo doctrine that was being taught in Coburn.
He was trained to be an elite agent for the government...an assassin,
for the way of the Yakumo.
Under constructioN